As part of changes being made by the Scottish Government, we're now providing increased early learning and childcare hours from 600 to 1140.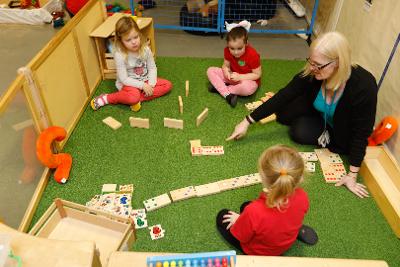 Do you qualify for the increased 1140 hours?
We currently provide 600 hours of early learning and childcare to all 3 and 4 year olds, and eligible 2 year olds.
As part of changes being made by the Scottish Government, this will increase to 1140 hours by 2020.
Who qualifies?
Priority
Band A

Looked after children
Children with additional support needs

Band B
Children from households in receipt of:

Income support
Job seekers allowance (income based)
Employment Support Allowance (income based)
Incapacity of Severe Disablement Allowance
State Pension Credit
Child Tax Credit only and your income less than £16,105
Maximum Child Tax Credit and Working Tax Credit and income less than £6420
Support under Part V1 of the Immigration and Asylum Act 1999
Universal Credit and your household take home pay is £610 or less

Band C

Children where English is an additional language

Band D

Children whose parents are returning to training or work

How to apply?

Download an 1140 hours application form [188.08KB].
Existing applications and nursery places
If you've already applied for a nursery place and believe you qualify for the increased hours, you need to make a separate application.
Available options
We've increased available early learning and childcare options in line with what parents have told us they need.
If you're successful, we'll try to offer the option you ask for. This will depend on availability and the priority we give your application.
Early learning and childcare options

Provision
Sessions per week
Times
Establishment
Details
Core
5 x 6 hours
9am to 3pm
Nursery classes
School days over school week
Extended
3 x 10 hours
8am to 6pm
Nursery classes
Longer days over the school year
Stretched A

5 x 4 hours 45 minutes

8am to 12.45 pm or 1pm to 5.45pm

Family centres
Half days over 48 weeks
Stretched B
2 x 9.5 hours and 1 x 4 hours 45 minutes

Full day 8/8.30am to 5.30/6pm

Half day 8am to12.45pm or 1.15-6pm

Family centres
Mix of full days and half days over 48 weeks
Blended
15 hours in ERC nursery plus 15 hours with a funded provider
TBC
TBC
Available August 2019
Funded provider
30 hours a week
TBC
TBC
Available August 2019

What happens next?
We'll assess your application against the criteria.
If you're offered a place, we'll write to you to ask you to accept the place.
We'll then ask you to provide the nursery with:
proof of your child's age (birth certificate, passport)
proof of current address (council tax bill, rent or mortgage statement)
evidence of benefits you get (if this applies to you)
Last modified on 6th July 2020