Asymptomatic Covid-19 test facility in Barrhead
Only attend if you are not experiencing symptoms of Covid-19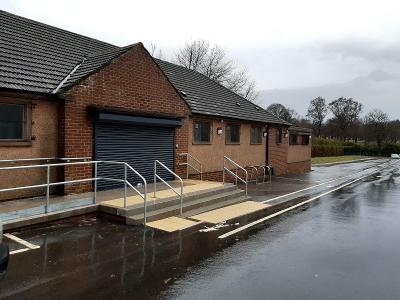 Published: 24 February 2021
An asymptomatic test facility is continuing to operate in Barrhead in a bid to break the chain of Covid-19 transmission.
People who have the virus may not show symptoms, or they can be so mild or unusual that they are not recognised as Covid-19.
This means that without knowing it they could be spreading the virus to their loved ones, work colleagues and the wider community.
The asymptomatic test centre is open to anyone from East Renfrewshire and is based at the Cowan Park 7s Pavilion, Aurs Road, Barrhead, G78 2RN.
The centre works on a drop-in basis, with no appointment necessary, and is open Monday to Friday from 10am-5.15pm.
This test sites is for members of the public who are not experiencing symptoms of Covid-19.
If you feel you may have symptoms (such as loss of taste and smell, a high temperature or new and continuous cough) you should arrange a test via your GP or NHS24.
We would encourage everyone living or working in the area to go along and have a rapid test. Please bring your smartphone with you and you will get a result texted in 45 minutes or less.
The centres will also advise of support available if you have a positive test so that you can isolate and not spread the infection.
For more information about Covid-19 testing, including for those people who may be experiencing symptoms, please visit NHS inform - Covid-19.
Last modified on 31 March 2021