Apply for a nursery place for 3 or 4 year olds (2022/23)
Apply to a nursery for 3 and 4 year olds due to start nursery between August 2022 and March 2023.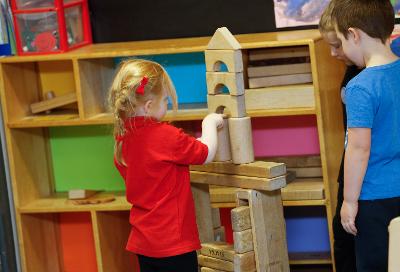 Service information
The deadline for submitting an online ELC application for new session 2022-23 ended on 28 February 2022. Late applications can now be made online. If you have not made an application or have only recently moved to East Renfrewshire, you should submit an application as soon as possible to secure a place for session 2022-23.
If you applied for a place prior to the deadline and are awaiting further information about your child's allocation, you should not submit an additional application.
You can read Read the

read the early learning and childcare guidance [1.01MB] .
You must apply using the address that you currently live at. If you're due to move house in the foreseeable future you must supply evidence of this and your placement may be allocated on a provisional basis. You may need to supply further evidence before your child begins their placement.
If you live at a care of (c/o) address you must provide evidence of this. A c/o address means you're living with friends or family on a temporary or long term basis. For example, you're not the homeowner or registered tenant.
Contact the Early Learning and Childcare team for more information.
Eligibility criteria
A child's date of birth needs to be on or between 1 March 2019 and 29 February 2020 for an ante pre school 3 year old placement.
A child's date of birth needs to be on or between 1 March 2018 and 28 February 2019 for a pre school 3 year old placement.
Contact the Early Learning and Childcare team if you're applying for a place because you're deferring a child's entry to school.
Apply online
Please open this application form in a Chrome, Edge or Safari internet browser for best performance.
You may experience issues with the application form if you open it in Internet Explorer (IE).
If you have this web page open in another browser you can select the 'Apply now' button then copy and paste the URL into Chrome or Edge.
Please note, applications have to be completed in one sitting. You can't return to your application at a later date.
What happens next ?
All applications received prior to the deadline are currently being processed and we will be contacting all families in early May to advise of your child's allocation for 2022-23.
Applications received after the initial deadline of 28 February 2022 will be considered as late applications and processed after all initial allocations have been made. It may not be possible to allocate your preferred setting or provision. These applications will be processed on an ongoing basis but can take up to 8 weeks to be processed.
Last modified on 14 July 2022