Apply to a nursery for 3 and 4 year olds due to start nursery between August 2020 and March 2021.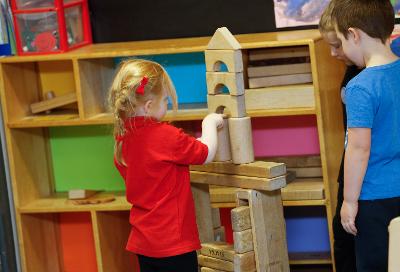 How to apply

Download an application form for a nursery place for 3 or 4 year olds [180.82KB].

Download the nursery guidance notes [1.41MB].
Closing date
You need to apply by 29 February 2020.
You can still apply after this date. However, we'll process your application after we allocate places for those we get by the deadline.
Flexible nursery hours
Your child gets 1140 hours of nursery care a year.
This works out at 30 hours a week during term time available in our nursery classes, or 23 hours and 45 minutes per week over 48 weeks available in our family centres.
Funded providers like private nurseries and childminders may be able to offer more flexible ways to use these hours. You need to decide on this before you apply. You will find all the information you need to help you decide in the nursery application pack.
Paying for extra hours
Some nurseries may be able to offer the facility to buy extra hours over and above the hours you qualify for. This depends on availability at that nursery. All available hours will be sold online through Parent Pay listed 4 weeks in advance. You'll get access to Parent Pay once your child starts nursery.
Charges
All extra hours in local authority settings are charged at £2.25 per hour. This is payable in advance and all hours booked are non-refundable.
Funded providers such as private nurseries and childminders will set their own charges for any extra hours over and above your entitlement.
Nursery start date
Your child should start in the term following their 3rd birthday. The nursery will confirm this date nearer your child's birthday.
| | |
| --- | --- |
| Birthday | Start date |
| 1 March to 31 August | August term |
| 1 September to 31 December | January term |
| 1 January to end February | April term |

Funding for a partnership nursery or childminder
To apply contact the nursery or childminder direct.
You must register your child with the nursery or childminder by 30 April of the school year they'll start.
You may not qualify for funding if you apply after this date.
The nursery or childminder will contact you direct to let you know if you're successful for funding. If you've been unsuccessful and live in East Renfrewshire, we'll offer you an ERC nursery place.
Last modified on 13 July 2020