Find out about pitch availability.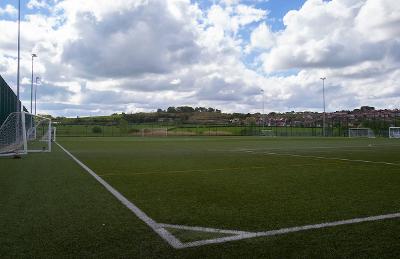 Grass pitch availability
Saturday
Sunday
7-a-side pitches
9am - midday
1.30pm - 4.30pm
11-a-side pitches

9.30am - 12.30pm

1.30pm - 4.30pm

10am - 1pm

1.30pm - 4.30pm

Certain venues can be made available on Saturday afternoons if required. Email the Parks team for more information: outdoorsportspitches@eastrenfrewshire.gov.uk.
Synthetic pitches
Public holidays affect all synthetic venues. However, school holidays only affect the following facilities:
Carlibar Primary
Mearns Primary
St Luke's High School
Williamwood High School
Enquiries
All pitch enquiries should be direct to Customer Services with the exception of the following pitches:
Cowan Park
Email: barrheadastro@gmail.com
Giffnock Soccer Centre
Email: giffnocksc.operations@giffnocksoccercentre.com
Phone 0747 308 0800
Eastwood High School
Phone: 0141 577 4812
Last modified on 18 June 2020