Private fostering arrangements
Information about private fostering arrangements.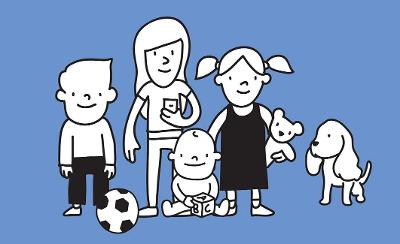 What's private fostering?
Private fostering is the term used when parents make arrangements with people who aren't close relatives, or officially approved foster carers, to care for their children for 28 days or longer. If the child(ren) is to stay with this person(s) for 28 days or more at a time, then there are duties on the parent and carer under the Foster Children (Private Fostering) (Scotland) Regulations 1985 to notify the local authority. A 'close relative' is defined as a grandparent, brother, sister, uncle or aunt.
Notifying the local authority
Once notified local authorities have a duty to secure the wellbeing of every privately fostered child.
If you intend to make such an arrangement for the care of your child or children, or if you are due to take on the role of a private foster carer, please contact us through your local HSCP Social Work Request for Assistance Service.
Request for Assistance Service staff will be able to undertake an assessment of the child(ren)'s needs and also be able to provide advice and assistance to carers in relation to financial benefits, children's wellbeing needs, and appropriate links to local services and support organisations.
Help and support
East Renfrewshire Council and HSCP recognises that private fostering can make a positive contribution to many children's lives and can play a role in helping families through difficult times due to parental illness, parental job location change, or family relationship difficulties and so on. Although there's a duty on parents and carers to notify the local authority there are a wide range of benefits in doing so as parents and carers will be made aware of the support that they and the child(ren) may be entitled to from, for example:
early learning
schools
health
youth services
leisure and recreation
third sector organisations
Last modified on 30 January 2023