Information about weather conditions and services that may be affected.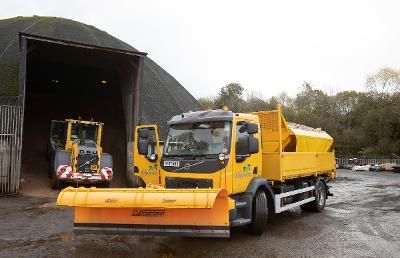 Roads and gritting
We look after the vast majority of local roads but the M77 from Malletsheugh towards Kilmarnock and the Glasgow Southern Orbital route A726 are looked after by the private contractors Scotland Transerve and Connect.
In winter we treat 313km of roads, which is around 65% of our network and is proportionally more than most councils treat.
The winter service aims to provide the best possible assistance but cannot guarantee that all roads will be free of snow and ice.
If there's heavy snow or long spells of icy weather, we'll complete the priority routes and, only if we are able to, will we work through the ones that are left.
We only divert our treatment priorities if we receive an instruction from Police Scotland.
Roads in East Renfrewshire are treated by priority:
Main roads
Main bus routes
1 main access to schools
1 main access to fire stations.
School closures
Schools will remain open unless notified on our social media channels and website.
Ready Scotland
The Scottish Government have just launched their 'Ready Scotland' campaign. This campaign helps to highlight a few small things that you can do now to prepare for severe weather conditions. These actions may save you a lot of trouble later.
Last modified on 15 July 2020