Apply for primary 1
Information about how to apply for a primary 1 school catchment place beginning August 2023.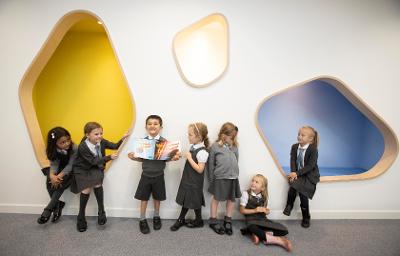 You can apply for a P1 school catchment place for your child if you currently live within East Renfrewshire Council or will be living within the authority by the start of the new session in August 2023.

Read our school admissions policy [384.72KB].
How to apply
Parents and carers of children who will be five-years-old between March 2023 and February 2024 should apply to register in either the local denominational or non-denominational school at this time. It is important that an application is made for residents' preferred local catchment area school in the first instance, even if you plan to make a placing request for your child to attend another school or seek to defer your child's start to school. We would ask you to apply for the local catchment school, even if you intend to educate your child privately or at home.
If you wish to attend a school that is not within your catchment area or you will not be residing in East Renfrewshire in August 2023 you should complete a placing request application.
Applications for Session 2023-24 will open in December 2022
Deferring entry
Information on deferring entry to P1 will be available soon.
Last modified on 19 August 2022