Become a foster carer
Find out about how you can become a foster carer and how to apply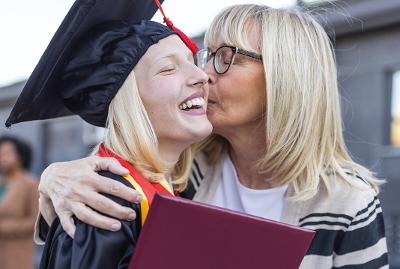 There is no such thing as typical foster carer.
We want to encourage more people with all types of skills, talents and life experiences to make a positive difference to the lives of children and young people. We need all types of carers. Fostering families come in all shapes and sizes and our carers are just as unique and individual as the children that require an extra helping hand.
If you meet the following criteria we'd like to hear from you:
aged 21 years or over- there's is no upper age limit for fostering
single, or a couple who have lived together in a stable relationship for a minimum of two years (you can be married, in a civil partnership or co-habituating)
have a spare bedroom. You don't need to own your own property
be available to provide the ongoing support for a child and also be available for meetings regarding the child
can offer a smoke free environment
We need people with nurturing, supportive and compassionate qualities and we welcome those that are creative, fun, and kind who can support children of all ages and be the difference in their life.
An important part of being a foster carer is the ability to understand the loss and trauma a child or young person has experienced and how to support them in building and maintaining their links with others and their community. Being placed in the right foster family can make a world of positive difference to a child or young person's life and can help them to thrive.
How to apply
Submit the online form below to register your enquiry
What happens next?
One of our helpful social work team members will be in touch and carry out an initial enquiry call with you.
We'll then arrange to visit you at home and share some more details about fostering and find out more about you, your motivation, skills and experience.
Preparation Groups
Preparation groups provide more information about fostering. They provide an opportunity to meet foster carers and hear about their first-hand experience of fostering. After your initial home visit you'll be invited to join a group to fully understand if fostering is for you.
The next stage
We'll contact you after you've attended a group to review your enquiry and if everything has gone well you'll be invited to move to the next stage of the process and complete an application form to become a foster carer.
You'll be allocated a social worker to undertake your fostering assessment which typically takes 6 months to complete.
Last modified on 30 January 2023