Council launches initiative to tackle Covid-19 learning challenges
An initiative aimed at supporting pupils most impacted by the learning challenges caused by Covid-19 has been launched in East Renfrewshire.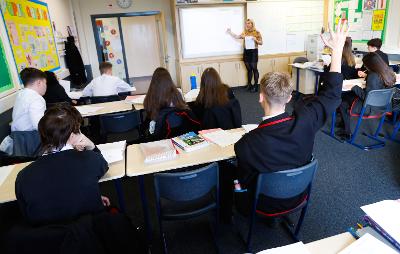 Published: 18 November 2020
As part of the Scottish Government's £80m support package announced in June, East Renfrewshire will use its £1.7m share to recruit almost 30 additional teachers and develop a Saturday School.
The programme of activities offered as part of the Saturday School, which will be open to identified primary and secondary pupils, will be a combination of study support, sports, arts, music and cultural tasks.
Delivered in partnership with East Renfrewshire Culture and Leisure, the funding will bring together a range of professionals who will take on additional hours to provide these sessions at two different venues across the area.
Lunch will also be provided for all those attending to support learning, nutrition and health and wellbeing.
Councillor Paul O'Kane, Convener for Education and Equalities, said: 'Our schools and teaching staff have worked tirelessly since returning to address the loss of learning caused by the Covid-19 pandemic. It has been amazing to see how all our staff have risen to these unprecedented challenges. The additional funding provided by the Scottish Government is welcomed and the extra staff this has allowed us to appoint will support this work further. I'm also delighted that the funding will allow us to create this innovative Saturday School, which will offer a further opportunity to those children and young people most impacted by the pandemic to increase their learning experiences.'
As well as recruiting the additional 30 teachers, with almost all already appointed and in post, Head Teachers are also using the funding to offer extra study support sessions outwith the normal school day.
Last modified on 26 November 2020