Council Chief Executive to retire
Lorraine McMillan steps down after 15 years in the post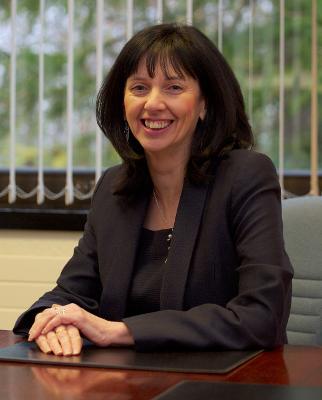 Published: 3 February 2023
The Chief Executive of East Renfrewshire Council is to retire in the summer.
Lorraine McMillan, who has held the post for 15 years, announced the news to staff and councillors earlier this week.
Ms McMillan was appointed the Council's Chief Executive in 2008 after holding a number of senior roles in Scottish Enterprise.
Chief Executive Lorraine McMillan said: 'I have loved my time here at East Renfrewshire Council and it is a huge wrench to retire but it is maybe time to think about winding down a little. In all my working life, I have never met a nicer, more dedicated group of people than I have worked with at the Council and I will really miss everyone when I retire. Please be assured of my absolute commitment over the next few months as my successor is recruited.'
Council leader Owen O'Donnell said: 'Lorraine has played an incredibly important part in the life of East Renfrewshire Council. She was Chief Executive at the height of the Coronavirus pandemic and steered the Council through that crisis. During her time in the role, East Renfrewshire Council has cemented its reputation as one of the best-run Councils in Scotland, with consistent leadership in education and many other areas. She has been of great support to myself and my predecessors as council leader. I wish her all the very best for a long and happy retirement.'
Ms McMillan, who is a Chartered Physicist, worked previously in research and development with Barr and Stroud (now Thales).
She gained an MBA and joined the Scottish Development Agency, specialising in technology transfer. She then joined Scottish Enterprise Dunbartonshire in 1991 and became Chief Executive of Scottish Enterprise Renfrewshire in 1999 before joining East Renfrewshire Council.
She is the Local Government lead for Digital Transformation and was involved in setting up the Local Government Digital Office which supports councils across Scotland on digital innovation.
Ms McMillan was previously a Board member of the Scottish Funding Council and has been a board member of the charity SCIAF since 2019. She also sits on the board of the Improvement Service.
A report on the process for appointing her successor will be brought to the next meeting of the Full Council on March 1.
Last modified on 10 February 2023