Check when your waste and recycling bins are emptied.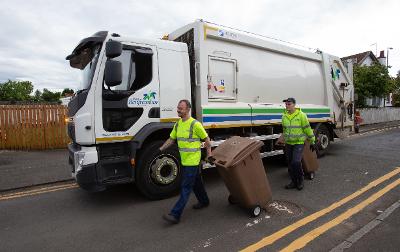 Visit our dedicated Covid-19 website for your current bin collection day.
However, if you've recently moved into the area and want to find out your normal bin collection day use our bin collection search below.
Please note, if your property is under construction or newly constructed it won't appear in the search until it's been issued a completion certificate.
For more help contact Customer Services on 0141 577 3000 / 3001.