Businesses invited to funding roadshows
We're holding a series of events to share information on the grant funding available to help develop and strengthen local businesses.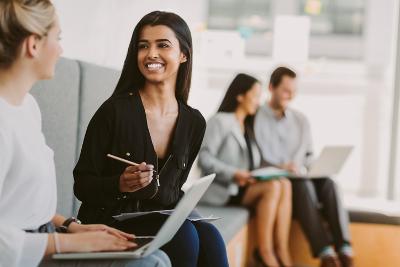 Published 15 March 2023
These events, held across East Renfrewshire over the coming months, will be hosted by staff from our Economic Development team, alongside the Procurement team as well as Business Gateway East Renfrewshire, all offering expert advice to the local business community.
The event will feature presentations on a range of support programmes, with case studies from local businesses who have accessed funding, and provide a chance to network with other businesses. It will also offer businesses a single point of contact to enable them to access tailored support. These free events are open to all East Renfrewshire based businesses.
The schedule of events is as follows:
Wednesday 29 March (9am - 10.30am) at the Greenlaw Works - focused on professional services, as well as businesses based within Greenlaw Works
Tuesday 18 April (9am - 10.30am) at Voluntary Action East Renfrewshire in Barrhead - open to all businesses
Wednesday 24 May (9am - 11am) at the Greenlaw Works - focused on construction
Wednesday 14 June (9am - 10.30am) at Clarkston Hall - open to all businesses
East Renfrewshire Council Leader Owen O'Donnell said: 'These events are a fantastic opportunity to find out about the grant funding we have available this year. You'll also be able to speak to advisors on a range of relevant topics and network with the local business community. We're committed to supporting the local economy and ensuring businesses have support available to them, so I'd encourage you to take a look at the list of events and book your place.'
For more information and to book a place at one of the events, click on the dates below:
Last modified on 15 March 2023