MyEastRen
You can access a range of online East Renfrewshire Council services with an online account.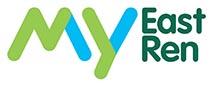 MyEastRen is a new online account where you can access council services from your computer or smart phone when it's most convenient to you.
Registration and sign-in for your online customer account is powered by the Scottish Government's 'myaccount' service. It checks who you are and allows you to use a single account to access a range of Scottish public services online.
Register for MyAccount
It's quick and easy. All you need to get started is an email address.
MyAccount also links to other online Scottish services such as Parents Portal so if you are already registered you can use your existing log in details.
With a MyEastRen account you'll be able to:
Automatically populate forms with your details
Log and track requests
Make payments
Apply for benefits
Gain trusted access to Council services that require evidence of identity
Avoid having to re-register with local public sector services if you move to a new part of Scotland

Register for MyAccount Sign in
Services already available
View your council tax online
Request a replacement bin
Report a road, drain or pavement fault
Report a lighting fault
Request a bulky uplift
Garden Waste
... and many more to come
Find information about how we process personal data, our lawful basis for doing so, and your information rights in our privacy notice
Last modified on 23 May 2022